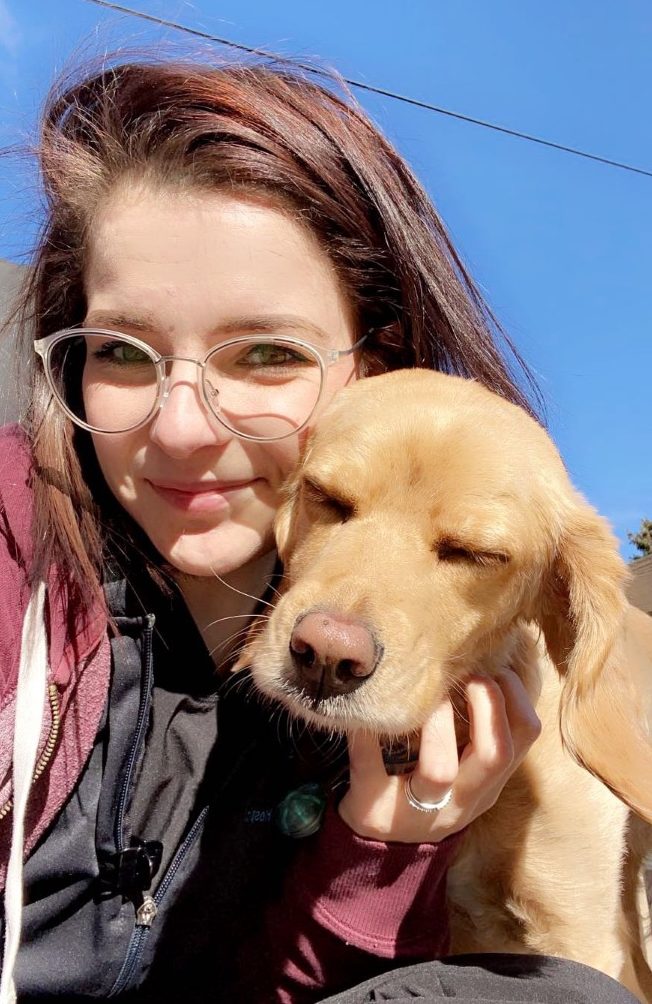 Kara is a valuable part of our team.  She was born and raised in Southern Ontario where she completed her Veterinary Office Administration course from the University of Guelph in 2013. She then decided to complete the Veterinary Assistant/Animal Grooming Program at Northern College in 2014.  She fell in love with Northern Ontario and has been calling Sudbury home since graduating from her program.
Kara grew up surrounded by many different animals.  She spent most days with her cats and dogs, but also made time for her hamster friends and even the fish.  Caring for her pets was always her first priority. Volunteer work with animals was also a passion for her and she did many co-op placements in veterinary hospitals looking to lend a hand wherever needed.
If Kara could, she would spend ALL her time in the kitchen teaching her two young daughters EVERYTHING there is to know about baking. (If you get the opportunity, try her cupcakes! We think she's the best 🙂 ) Something you may not know about Kara, is one time in college she binge watched all nine seasons of 'How I Met Your Mother' in just five days, a show she would happily watch over and over again.